Jar Smashing
You can smash jars with medals.
There are eight levels for jar smashing with medal:Elementary Colored Jar, Junior Colored Jar, Senior Colored Jar, College Colored Jar, Master Colored Jar, Headteacher Colored Jar, Discipline Master Colored Jar,and Principal Colored Jar.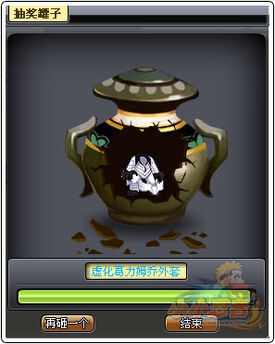 Different levels of colored jars contain different rewards. The higher the level is, the better the rewards.You need to reach required level of rank to smash jars. Each smash will cost you 200 medals.

Jar Smashing You can also smash jars with gold
There are two levels for jar smashing with gold: Colourful Outfit Jar, Mystery Coloured Jar.
The Colourful Outfit Jar and the Mystery Coloured Jar requires 58 and 18 gold to smash respectively. You can smash these jars regardless of the character's level. The only difference between these 2 jars is that while the available rewards for Mystery Coloured Jar are items under "Other" and "ArenaShopItemType_Avatar", the available rewards for the Colourful Outfit Jar are items under "ArenaShopItemType_Avatar".
Ad blocker interference detected!
Wikia is a free-to-use site that makes money from advertising. We have a modified experience for viewers using ad blockers

Wikia is not accessible if you've made further modifications. Remove the custom ad blocker rule(s) and the page will load as expected.