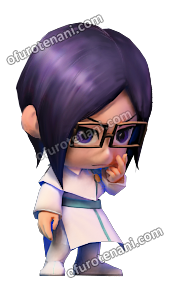 Ishida Uryu
Ishida Uryu is the latest member to the Chinese Server. He has recently been created by Dream. Here are Ishida Uryu's stats:
Weapon: Any
Gender: Male
               Wind Skills increase by 15%

Great Strength: 40 (+1.55) || Max (+1.95)
Agility: 30 (+1.30) || Max (+1.60)
Stamina: 55 (+1.70) || Max (+2.00)
 Ishida Uryu Secret Technique is located below:

      http://www.youtube.com/watch?v=NZnOEH0A1NI

Ad blocker interference detected!
Wikia is a free-to-use site that makes money from advertising. We have a modified experience for viewers using ad blockers

Wikia is not accessible if you've made further modifications. Remove the custom ad blocker rule(s) and the page will load as expected.