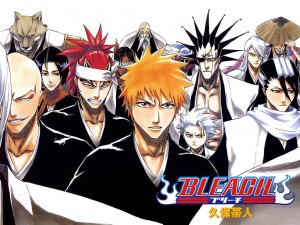 Bleach is the 3rd most popular anime currently showing, containing 334 episodes. It is one of the shows which the Pockie Ninja characters are based on.
For more information please visit
The Wikipedia Page:
http://en.wikipedia.org/wiki/Bleach_(manga)
The Wikia:
Ad blocker interference detected!
Wikia is a free-to-use site that makes money from advertising. We have a modified experience for viewers using ad blockers

Wikia is not accessible if you've made further modifications. Remove the custom ad blocker rule(s) and the page will load as expected.